Privacy

and

Protection

while signing up to sites

An email service designed for signing up to sites. Use sites on the internet without having to give up your privacy.

Create account
The average person has over 150 online accounts
Every time you sign up to a site, there are more companies collecting more data on you.

Think of how many sites you've signed up to since you started using the internet. It's impossible to remember who all of them are and most of them you probably no longer use. The unfortunate reality is that many of these sites you've signed up to are exploiting your data, misusing your data, or getting hacked.

And giving companies our email address doesn't give them the right to force ads down our throat! Yet, they sneakily opt us into their mailing lists and bombard us with marketing emails.

Current email services like Gmail just aren't good enough at protecting us from the sites we sign up to, that's why we're building Vendee!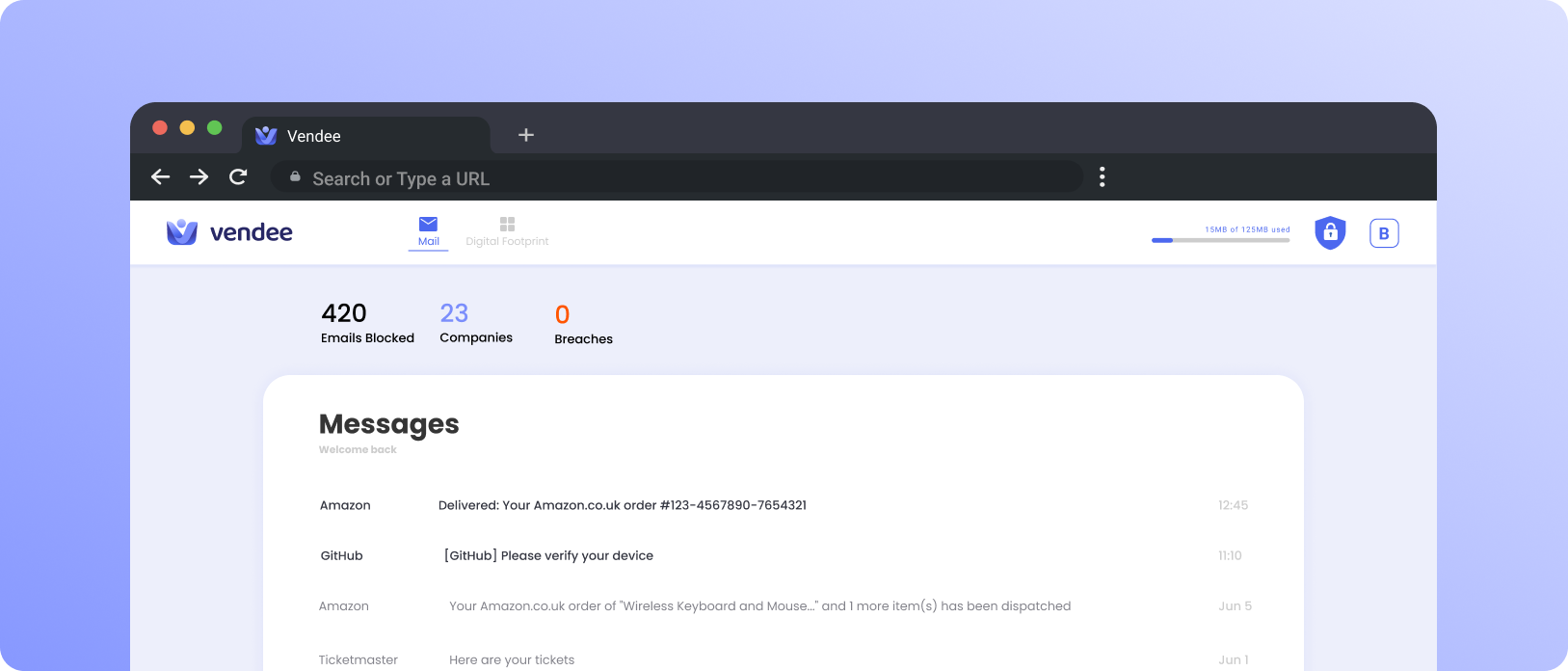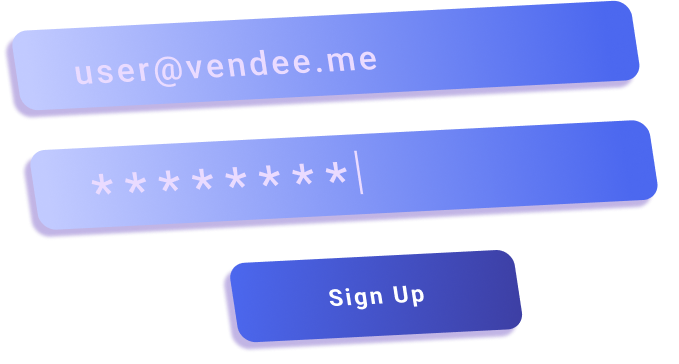 Sign up to sites with Vendee
When you create a Vendee account you get a new @vendee.me email address. You can then sign up to any site using your new email address and experience all the advantages of Vendee.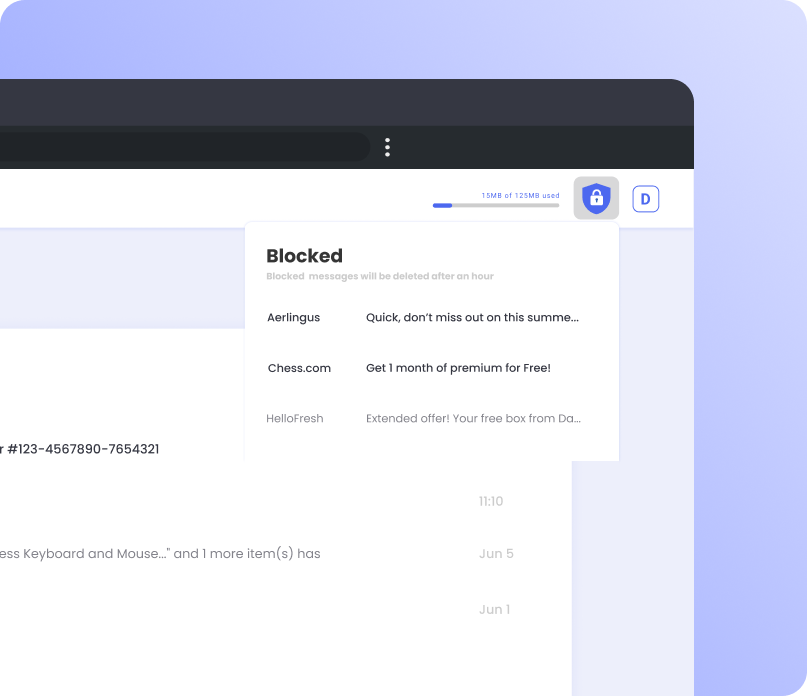 Stop being harassed
By default, the Vendee email client blocks the annoying marketing emails companies send you. No more tedious unsubscribing from mailing lists. A new inbox with only the important stuff in it.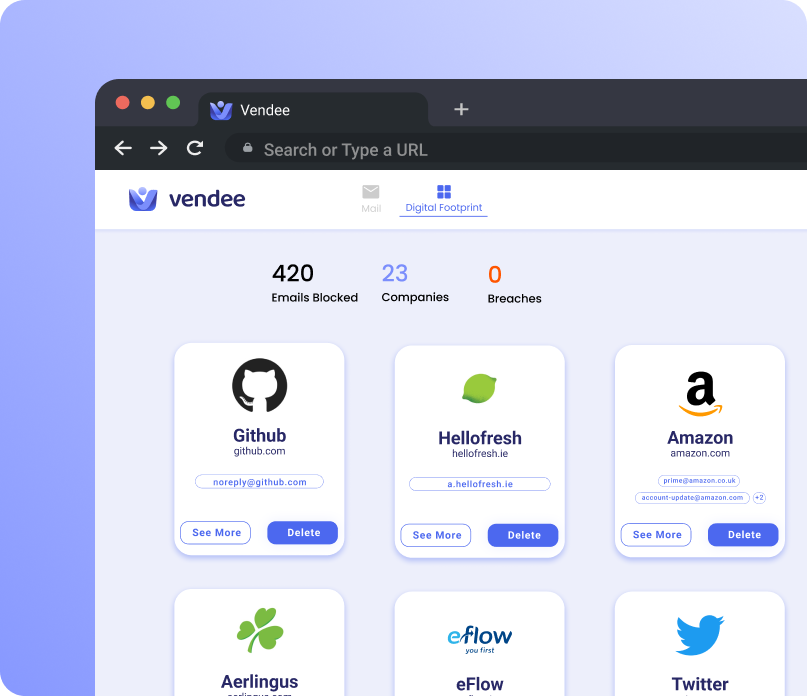 Keep track of who has your data
Unlike traditional email services like Gmail, the Vendee email client doesn't just show you the emails you receive. It displays which companies you've signed up to. Vendee even lets you see what they're doing with your data and notifies you if any of them have had a data breach.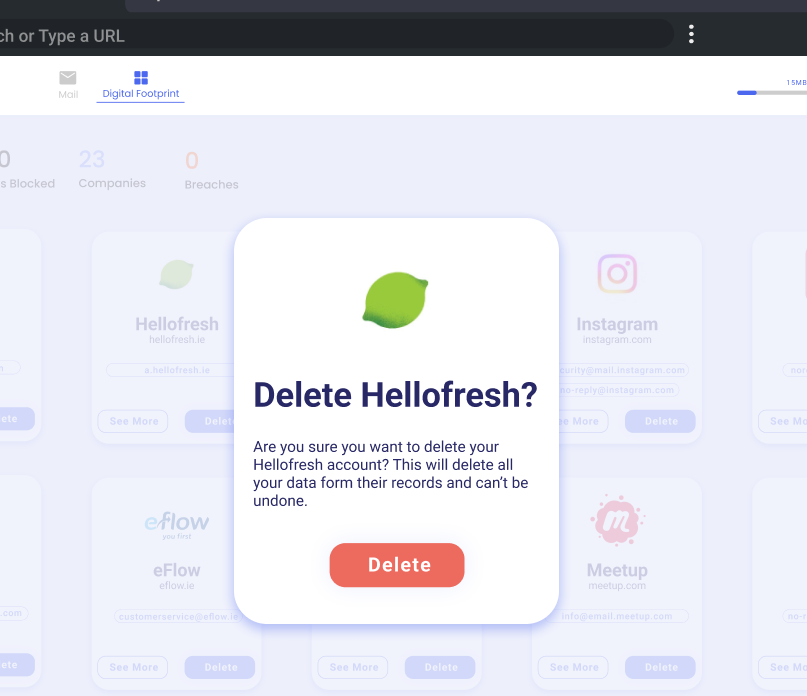 Be in control of your data
We believe that users should have control over what companies do with their data. That's why with just a few clicks you can erase all your data from the databases of a company 've signed up to with your @vendee.me email address. How is this possible? Thanks to data regulations like GDPR you have the right to have your data erased from a companies records, we just automate the process for you.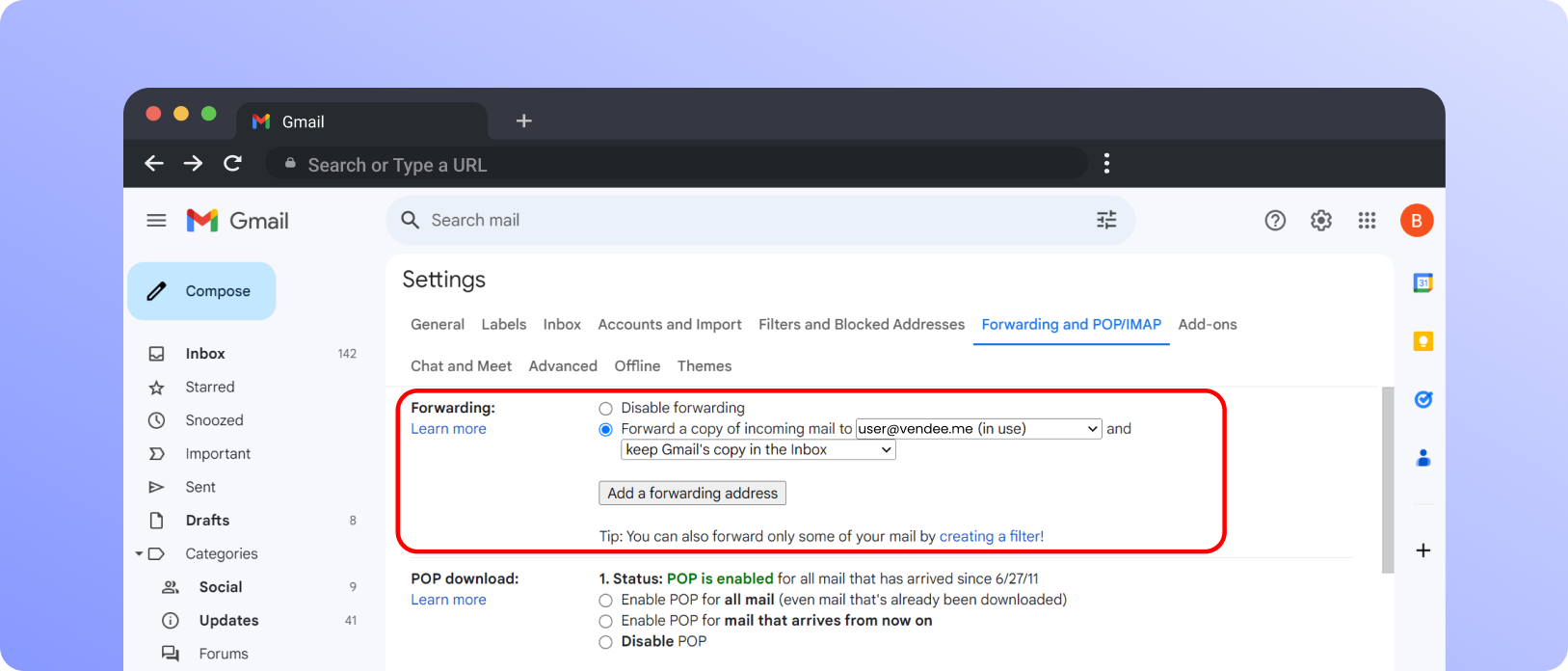 Switching from Gmail to Vendee is easy
Have you already signed up to lots of sites with Gmail? You can easily forward all emails from your Gmail address to your Vendee address. That way you'll get all your emails from the sites you signed up to in the past in your Vendee inbox. You can then start signing up to new sites in the future with your @vendee.me address knowing you'll be getting better privacy and protection.